How to register Sizzler Member Card?
Register Sizzler Member Card to receive all benefits online. Collective spending will be updated once the registration is completed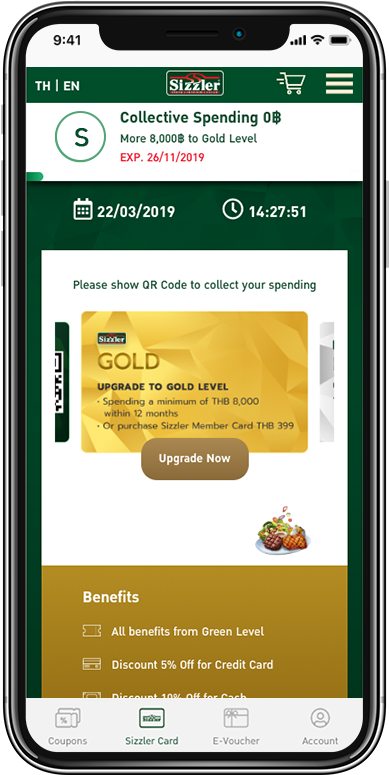 2.Choose "Gold" member card and click "Upgrade Now"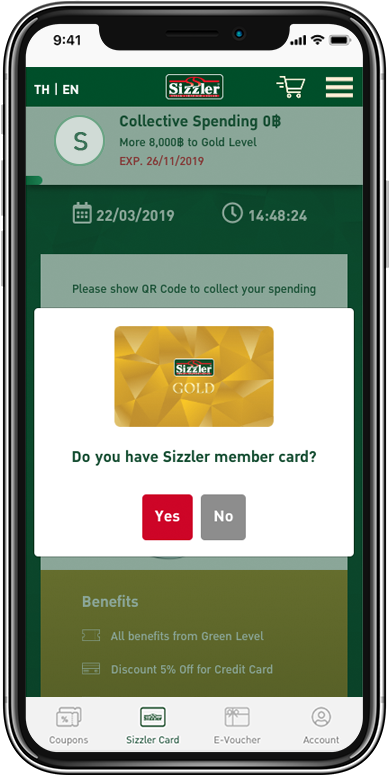 3.You will see pop up message asking "Do you have Sizzler member card?" then click "Yes"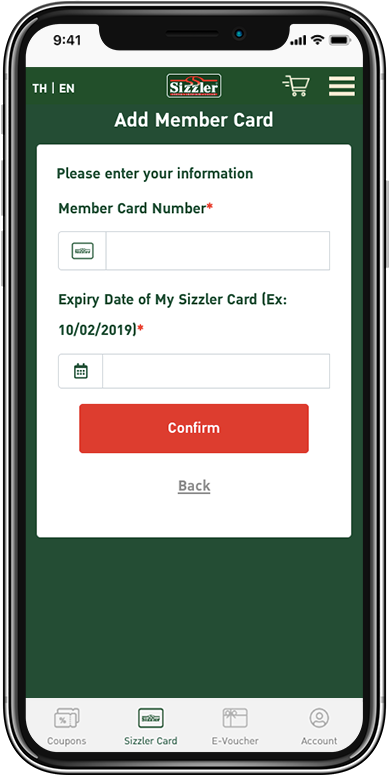 4.Please enter your Sizzler Member Card Number and Expire date.
5.Please enter your information "Member Card Number" and "Expire Date of My Sizzler Card"
Remark:
Member card expiration date viewed on the back of the member card.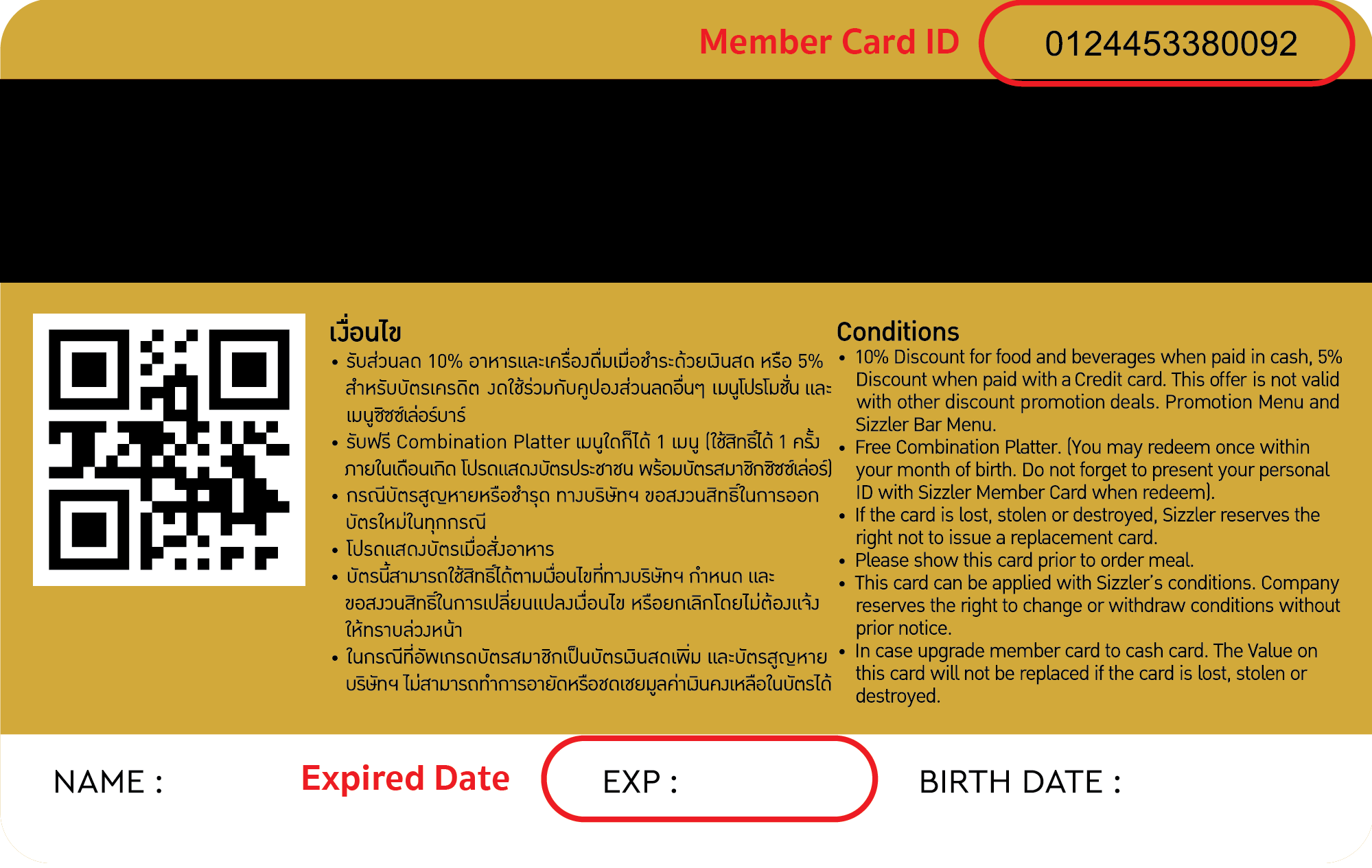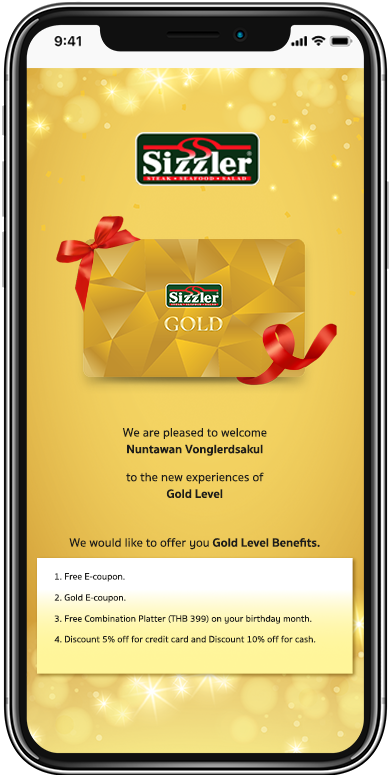 In case that member didn't register card in system, the company reserves the right to take no responsibility on past point accumulation for member card that is not registered in the website https://www.sizzler.co.th/th/e-member-card from 16 August 2019 onwards
*Sizzler Reward Program is only applicable to dine-in or take away service excluding Sizzler delivery
*The company reserves the right to amend terms and conditions without prior notice
*the points amount is 1 year in accordance with the membership card period. After 1 year, if the level is not adjusted according to the company's conditions, the points amount will expire as the membership card.